The wait for Joey Bada$$' second studio album All-Amerikkkan Bada$$ is finally over! It seems like we've been waiting for this highly anticipated album to drop forever and at 12:00 A.M. on the dot, it did.
Joey has been keeping us in the loop on social media throughout the process of his album. Although he's discussed the project in a few interviews, we weren't entirely sure just what to expect. After giving the thought provoking album a listen, it is clear that Joey Bada$$, through his provocative words and insightful understanding of the current state of the world, has a clear message for the American people.
We all freaked out when Joey Bada$$ released his first single off of AABA, "Land of the Free," accompanied by some sick visuals. Because, what a time it is to have an opinion! The song was deep and super woke– leading us to wonder what he had up his sleeve for the album. At the same time, he revealed what the name of the album would be– alluding that America and the KKK are one in the same. If the album title and the single weren't enough to get people antsy, the reoccurring image of the American flag printed on red, white, and blue bandannas certainly did it. We figured Joey would have a very strong opinion about our land of the free, but no one was expecting this.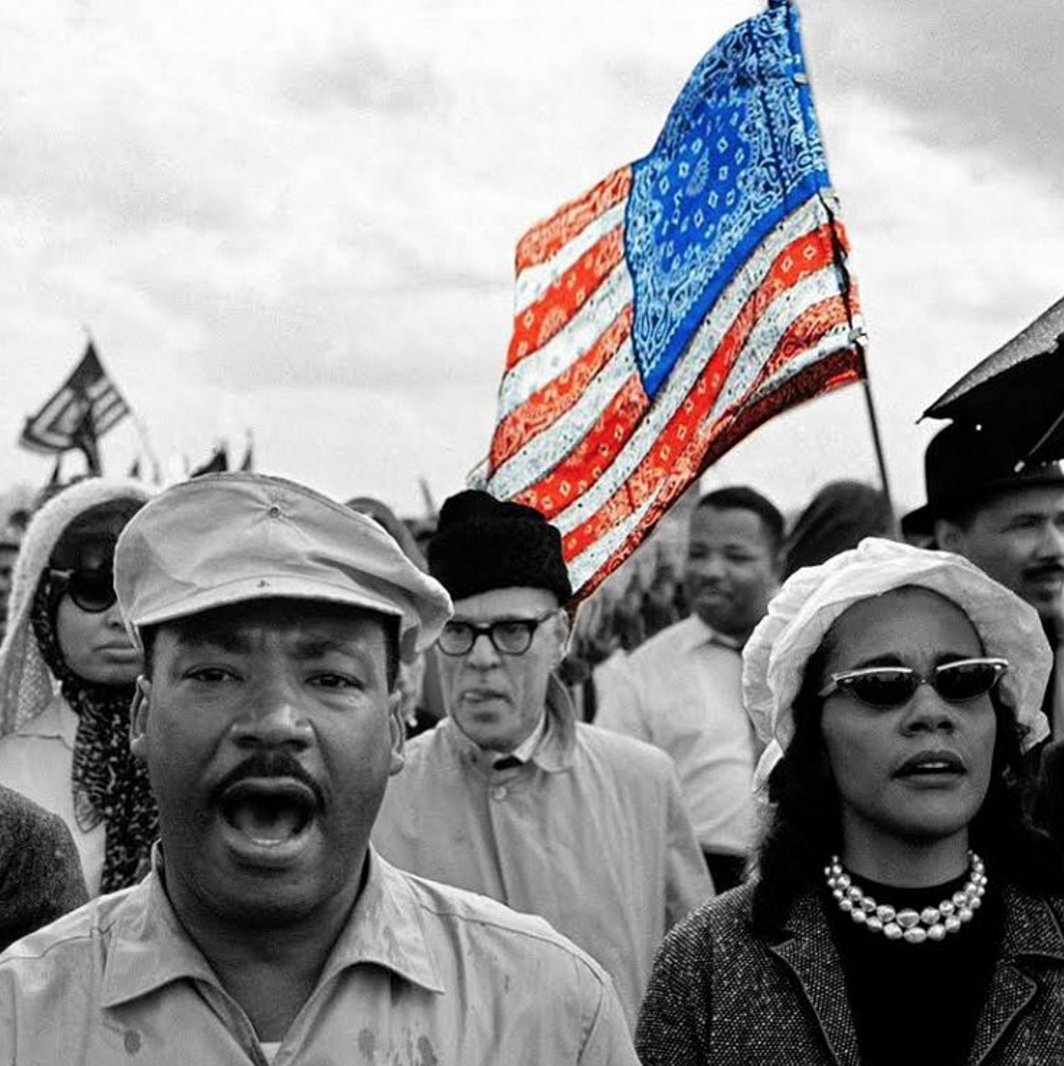 Joey Bada$$ not only sent a message to his fans but to the country as a whole. The days of artists using their work to advocate and address current social, political, and economical issues are back. With all of the things that have gone on over the past three years, from the injustices, tragedies, to the movements, AABA is very much needed.
In the second song on his album, "For My People," he lets us know he's dedicating this album to those who are, "trying to stay alive and just stay peaceful." Joey immediately relates to his people, addressing the issues minority Americans face with policing, and announcing he intends to use his music as a tool to teach people a lesson.
In the fifth and RIAA gold certified song on ABBA,"Devastated," Joey expresses his hope for the future through the recounting of his own personal journey to greatness. Through his own perseverance where he says, "At times I thought we'd never make it," he lets us know early on that although the current state of the country isn't perfect there is a reason to keep moving forward. Following "Devastated" is "Y U Don't Love Me? (Miss Amerikkka)." "Miss Amerikkka" is a girl he's dating with issues of commitment, trust, and many more. His relationship with her is a metaphor used to describe what his and other oppressed individuals' relationship with the country feels like. He asks her these series of questions:
"Why you gotta kick me down on all fours? Why you can't stand to see me, stand tall?" Tell me why we got a war? Why we gotta fight, why we always gotta spar for? Why the cops always gotta get called? Why you always tryna see me in trouble with the law?"
Throughout the rest of the album, Joey Bada$$ makes reference to the Black Lives Matter movement, the 2014 death of Eric Garner and wanting to run away from all the pain having fright he lives with. He concludes his message with a call to action in the final song on AABA, "Amerikkkan Idol." He raps that despite his skin color, and the marginalization he feels because of it, he's "got a message for the world and I won't back out." He refers to the listeners as boys and girls, as he rallies everyone up saying, "It is time to rebel, better yet, raise hell… Time to wake the f*ck up and do our own research!"
If you were sleeping, nap time is well over because Joey just came through with pots and pans. Listen to All-Amerikkkan Bada$$ here.