In gratitude of the love, time and dedication–via his Mogul Prep Initiative–Big Sean has poured into his hometown of Detroit, Michigan, the city has awarded him with a key. Given by Mayor Mike Duggan, the rapper is the youngest recipient of this honor as he joins the like of Stevie Wonder and Berry Gordy. Big Sean, who looked extremely touched by the achievement, communicated his thanks to his Mother as well as all involved with his Initiative.
Along with his mother, Sean started the Mogul Prep Initiative in 2015 with the intention of educating children on various careers within the entertainment industry–while also offering assistance to develop the skills for future jobs. He's also raised an estimate of $100,000 for the victims of the ongoing Flint Water Crisis.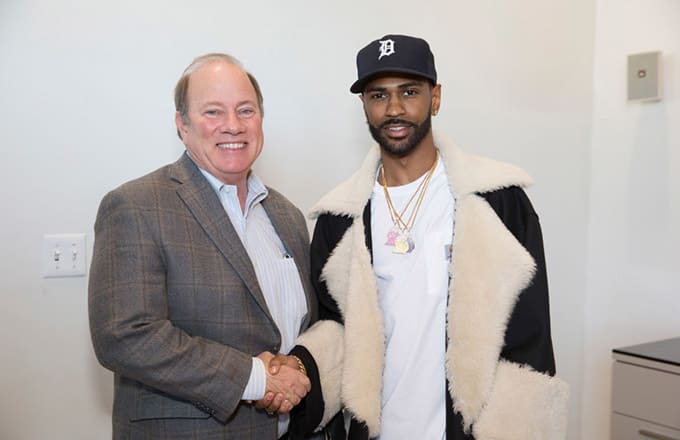 "It's only given out to our most special citizens so they know that they're always in the heart of Detroit. Since I've been mayor, I've given out two of these. The first was to Berry Gordy when they bought Motown: The Musical here. The second, I gave out to Stevie Wonder, when we renamed the street he grew up […] And now we're going to give out the third […] Sean this is your reminder that every time you leave Detroit, you can always bounce back."–Mayor Mike Duggan
Peep Big Sean's thoughts on the milestone below.