There is one reigning heartthrob king of the '90s. And no, it ain't Leo or Johnny Depp–even though we consider God's work on their aesthetic a masterpiece. Yeah, with zero doubts about it, 80% of our hearts are allegiant to Bayside's best, Zack Morris.
Now, if you aren't an '80s baby/'90s kid, you might not be familiar with the craze of Mark-Paul Gosselaar's pop culture icon character. Saved By The Bell, the sitcom centered around the fictional city of Bayside, California and a select group of teens, Kelly Kapowski, Lisa Turtle, Jessie Spano, Screech Powers, A.C. Slater and Zack Morris.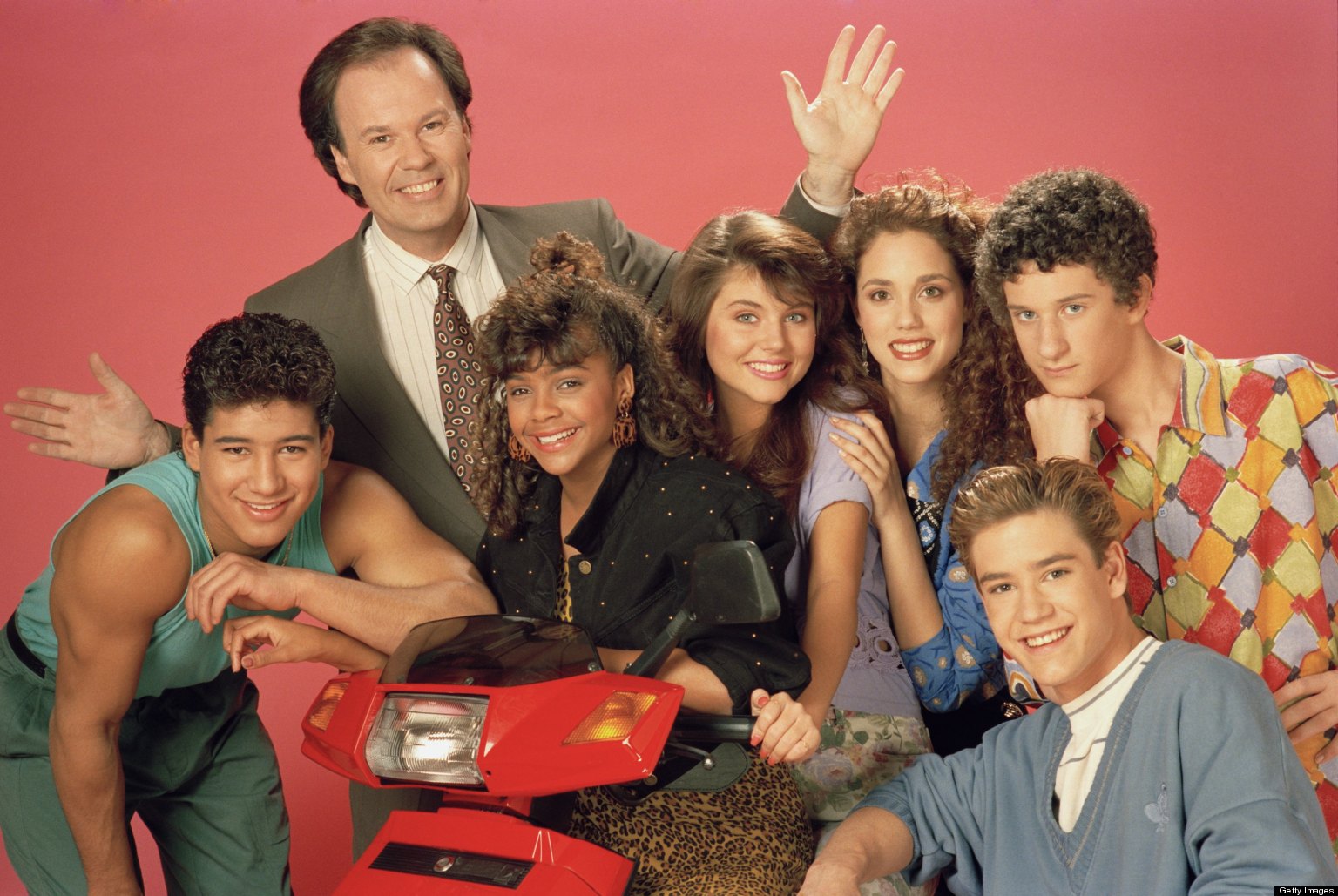 Each character, as with any show, brought their own charisma and distinct flavor to the show and story-lines. Kelly was the girl next door. Lisa, the rich fashionista. Jessie lived and breathed feminism and academics. Screech was pure nerd juice and loyalty. Slater brought the athletics as a jock, leaving Zack as the designated leader of the crew and ambassador of all things mischief. All this, while being hella fly.  In other words, he was the Cameron Dallas of the era–who is a bae deserving of another day's discussion.
Mr. Charisma:
Zack had a way with people. Something that made adults trust him through and through–even Mr. Belding, Bayside High's Principal. And with Zack's record, this was always somewhat alarming, because why would they? The answer is simple, Zack had game. While he had a devil may care attitude similar to Ferris Bueller–who's probably walking the Earth as a white collar crime culprit–he knew when to hold them and fold them. His intentions mostly derived out of his need to make things easier or more hype in fun. There was never any malice behind his smirk, just ambition.
Friends are family. Family comes first:
Then there's his loyalty. His genuine care for his family and friends. I don't think any Saved By The Bell fan has forgotten or recuperated from Jessie's speed breakdown. I was scarred for life after watching that; intent on staying as far away as possible from drugs–while also wondering if drinking several cups of coffee would warrant a bear hug from my city's own Zack Morris. Needless to say, I was too scared to do such a thing. But you know, Zack made me think. True friendship is thorough, in every aspect. And I took that with me as I navigated through my own relationships.
Young and About His Business:
He also carried himself as worldly, as if he was only going to be in high school for a couple months till his next career move. Like, seriously, why was he always carrying around that damn brick cell phone like it could fit in his pocket? Why? This was pre-iPhone/smart phone era, so cell phones were more of a bother than a convenience at times. But not to Zack. He apparently had places to go and people to see, and when he got there, you can bet he was VIP.
The Greatest 'Ship of All:
Forget Kelly Kapowski, was I the only one stanning for the union of Lisa and Zack to acquire its own wings? I almost melted when the two locked lips–for my own personal reasons and also the bravery behind giving America's golden boy jungle fever. It was something rare for the decade, not completely unheard of or seen, but still rare. With this move, along with the entire character concept of Lisa Turtle, Saved By The Bell's writers and producers broke stereotypes committed to confining black characters to narrow lanes of pain. This was a win and permanent stamp of devotion. I had no issue with owning my friends as we played the Saved By The Bell board game after this. No longer would I be obligated to date Screech and only Screech as Lisa Turtle after this episode. No longer! Gimme Zack!
Better With Time:
Then there's the look. His entire physique and aesthetic was hot. From those dirty bleached blonde locks, to those furrowed dark eyebrows and tall frame, there was never a more symmetrical face than Zack's. And even now, with the roster of hotties of past and present, Zack's appeal is still dominant. Every time I see Mark-Paul Gosselaar in his other projects, I smile. He's definitely a fine wine–like Brad Pitt or Keanu Reeves–as cliche as that sounds. We don't even mind the fact of Zack being a bottle blonde.
"My mother is from Indonesia," the actor said during an interview with Jimmy Fallon. "My mother is this tiny little Indonesian woman! People don't know this: Zack Morris is half-Asian. That's why the hair, the blonde hair, was dyed for all those years. People think, 'Oh, that's your natural hair color.' It was not. That was color by Clairol. That is not natural, guys, you can see the brown going through!"
#Schoolgirlcrushforeternity
Well, these are just a few of the reasons why Zack Morris's legacy lives large in our nostalgic hearts. We could go on for paragraphs about his many traits and talents, but it's best to observe this for yourself with some retro episodes of Saved By The Bell. We'll be off doing the same, but with a little bit more fan girl realness as I just located the Saved By The Bell board game in the storage of my basement. Anyone up for a Girl's Night In?