Jennifer Lopez has been a long standing woman crush for so many for so long now. Even with the influx of new talent and game changers, J.LO's status is practically cemented. With her everlasting beauty, triple threat abilities (maybe even quadruple threat), and humility, why wouldn't it be? There's so much to love about Jennifer Lopez. But it's her movies that got us sprung in the first place. Sure, some haven't been critically acclaimed or box office behemoths, but there's something to admire within each one. Be it guilty pleasure or not so guilty pleasure, Jennifer Lopez films offer viewers the true comfort of escapism entertainment. Stress can be set aside for an hour and a half. It's just you, a bag of popcorn and the fabulous Ms. Lopez.
Here are our favorite five choices for a marathon day in.
The Boy Next Door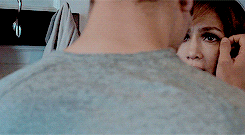 Scandalous in every sense of the word, The Boy Next Door, wraps the drama of Lifetime films and traditional sexy thrillers all in one. Jennifer Lopez plays Claire Peterson, a middle aged high school teacher recovering from the sting of her husband's affair. The two are on the cusp of divorce and Claire's self esteem is shot and bruised. Enter Noah Sandborn (Ryan Guzman), the next door neighbor and friend to Claire's son. She connects to him in stages of flirtation, as he supplies the attention she's yearned for, until one night of passion changes everything.
The affair unleashes Noah's obsessive and sinister traits as he wreaks havoc on Claire and her family.
"It's a very, very, very fun movie," Lopez said. "When I read the script, I was like, Oh this is gonna be such a roller-coaster ride. But what made it good was that it had a really believable setup. I just felt like, I get this girl. I know this woman, this person at this point in their life, feeling not desirable, feeling discarded, trying to figure out, 'Do I stay? Do I go?' Being so scarred and scorned [when] somebody comes along and fills that void and helps you feel desired again, and then making a huge mistake, crossing that line — we all do stuff like that. It was very human, very real.

"You start with a broken family. This situation — this awful, traumatic situation — makes them realize that that family is worth fighting for, to the death. And this awful thing restores them in the weirdest way. Kind of like how life is: Sometimes you have to go through the tough times to realize what you have."–Buzzfeed News.
Out of Sight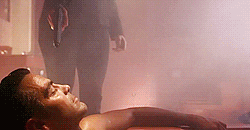 Steven Soderbergh directed this adaptation of Elmore Leonard's novel, Out of Sight, in 1998. The story involves U.S. Marshal, Karen Cisco (Lopez) and grand bank robber, Jack Foley (Clooney). What a beautiful duo, right? The screen thinks so too. Which is why viewers are always in for a treat as Cisco and Foley battle the stigmas/obligations of their careers vs. their hearts.
"Working with Steven Soderbergh for me was a real blessing," said Lopez. "I love his style of working. He's the type of director that sits right by the camera — or did when we shot. It feels like he's right in the scene with you and it was one of the best roles that I've ever gotten to do."

While Out of Sight was named Best Film of 1998 by the National Society of Film Critics, it failed to connect at the box office, earning $77 million globally. "It wasn't a hit," Lopez said. "It was reviewed OK, but not phenomenal. And I think now is when people appreciate it. It's always on the best movies list and all these kinds of things, but at the time, it wasn't lauded as that at all."
Maid in Manhattan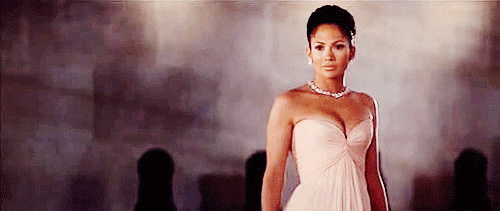 The sparkle of Maid in Manhattan brought Jennifer Lopez her biggest live-action return at the box office with a whopping $94 million. Its plot centers around Marisa (Lopez), a hotel maid who crosses paths with Christopher (Ralph Fiennes), a politician. When he mistakes her for a socialite and falls for her, Marisa is burdened with balancing two identities.
With all the makings of Cinderella magic and couture, Maid in Manhattan is the light-hearted rom-com perfect for a Sunday afternoon.
"That's probably my favorite of the romantic comedies," Lopez said. "That whole idea of being a maid and wanting a better life for yourself and Bob Hoskins' character in that movie saying, 'Just because we serve people doesn't mean we're servants. There's dignity in everything that you do so long as you do it well.' That all people are equal — I think that's what Maid in Manhattan is about. People are people. It doesn't matter if you're going to be the president of the United States or if you're a maid at a hotel. It's the quality and character of the person that you are that matters."
Monster-in-Law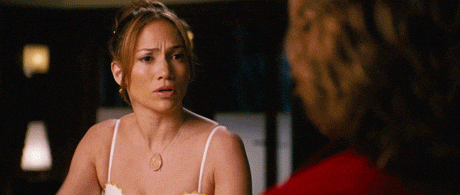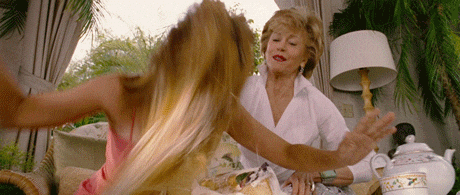 In what is an all around slap fest, the legendary Jane Fonda plays Viola Fields, a Diane Sawyer-esque renowned journalist on the tail end of her career. After a violent outburst with a show guest, she enters anger management and rehab only to find that her only child has taken up a lover. Lopez plays Charlie, the free-spirited love interest of Viola's son. She's a woman who wears many hats: a dog walker, waitress, painter and many other things, all of which Viola feels are not worthy of her brilliant surgeon son. Viola makes it her mission to show her child how unfit Charlie is for him by pulling schemes. But when Charlie gets privy to Viola's motives, her claws come out too.
"I love Monster-in-Law," Lopez said through a mile-wide smile. "That was so fun. [Fonda] was amazing — so amazing. I'd work with her any day of the week at any time. She's just such a star."

In addition to working with Fonda, Lopez's love of Monster-in-Law also stems from her character, Charlie. "She was soft. She had a nice outlook on the world — that people were good, that they weren't trying to hurt her," Lopez said. "She wasn't in competition with anybody, only with herself. And then, this crazy lady comes in, and all of a sudden, she's in the battle for her man. It was just crazy for her."
Selena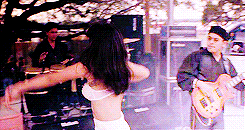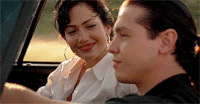 After all this time, we'll still do, "Anything for Salinas."
Selena was Lopez's big break and also an opportunity to share the beauty of the beloved Tejano queen, Selena Quintanilla's life and legacy. Playing a public figure is never easy, as no one can ever really compare. However, the care and effort Jennifer placed into becoming Selena couldn't and still can't be denied. And despite the sorrowful ending of Selena's story, it is the spirit and inspirational joy she shared during her life that makes this film worthy of repeat. In some ways it is also a reminder, to live life on our terms, treat others well, and follow our dreams with perseverance.
Lopez herself, grew incredibly motivated by Selena's legacy and eventually developed the courage to pursue a music career in addition to acting.
"I loved making the movie. I was obsessed with doing a good job. I knew that I had a huge responsibility and I wanted to do great. The more I got to know about her and how people felt about her — and not just her fans, which was awesome — but her as a person, I really just felt like, I need to do this woman's memory justice. And it was a great honor," Lopez said, adding that Selena the movie and Selena the woman still resonate with her. "That was the movie that helped me go gracefully into this life. She taught me a lot. I took a lot of my cues from her."