With the harsh winds of winter's chill stripping the moisture from our skin, we all can relate to the battle of dealing with chapped lips. And because our pouts are the most sensitive part of our skin, they're the most vulnerable–leaving us susceptible to burning, flaking and dry lips. Nevertheless, don't despair! We have eight key tips to protect your lips against cold temperatures and keep them primped and smooth.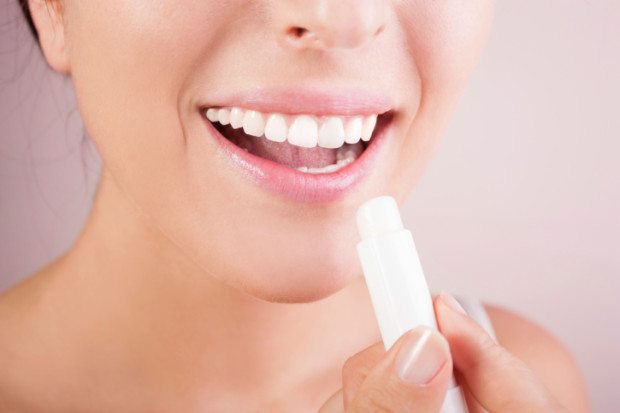 1) Be cautious about the ingredients in your chapstick
Ingredients found in most lip balms like camphor, menthol, and phenol actually contribute to the drying of your lips. Seek oil-based balms to not only hydrate your lips but also avoid further evaporation. You can also opt for balms rich in thick creams like cocoa and shea butter.
2) Licking your lips isn't that cool
Saliva evaporates very quickly, which would only makes your lips drier than before.
3) Stop picking at your lips!
Picking and peeling could make things a lot worse. It may seem like the most sensible thing to at the time, but it could cause open cuts and sores.
4) Drink plenty of water
Not having enough water could cause dehydration which could result in dry skin and lips.
5) Humidifiers!
The winter brings on cold, dry air even within your home. It would only end up meaning being in the middle of dry air which would only reflect onto your skin.
6) Exfoliate. Exfoliate. Exfoliate.
Exfoliating at least once a week could keep your lips soft and supple. You could easily mix brown sugar with olive oil or coconut oil and rub it onto your lips. Its natural and safe and could get the blood flowing to help plump your lips.
7) What you use on your face, may not be ideal for your lips.
Use precision when it comes to using other skin care. When your facial regimen consists glycolic acid, salicylic acid, or anything retinol-based, its best to keep it away from your lips to prevent dryness and irritation.
8) There's revival in hydrocortisone!
Some cases are a bit more dire than others. When it feels like there's no solution left, there's always hydrocortisone cream. However this remedy is not to be used daily, its for a quick heal. The best way and time to apply this tip is to dab it on your lips at night and let it do the rest while you're sleeping.