Since the appearance of Josh Brolin as Thanos in Avengers: Age of Ultron, comic fans have been aching for more information regarding the ultimate heroic battle for the infinity gauntlet. Some have even been waiting since Marvel began placing all their ducks in a row–with Iron Man (2008). Easter eggs rest in each Avengers and standalone superhero film. And now, we're on our way to truly seeing how they will all weave together.
Under the direction of The Russo Brothers, word on the street has it that Avengers: Infinity War will commence production on January 23, 2017. It's still slated for a box office release date of May 2018. Filming locations include Atlanta, GA and the UK. This information is all the more interesting as Marvel's Black Panther will also start filming around that date and within those areas.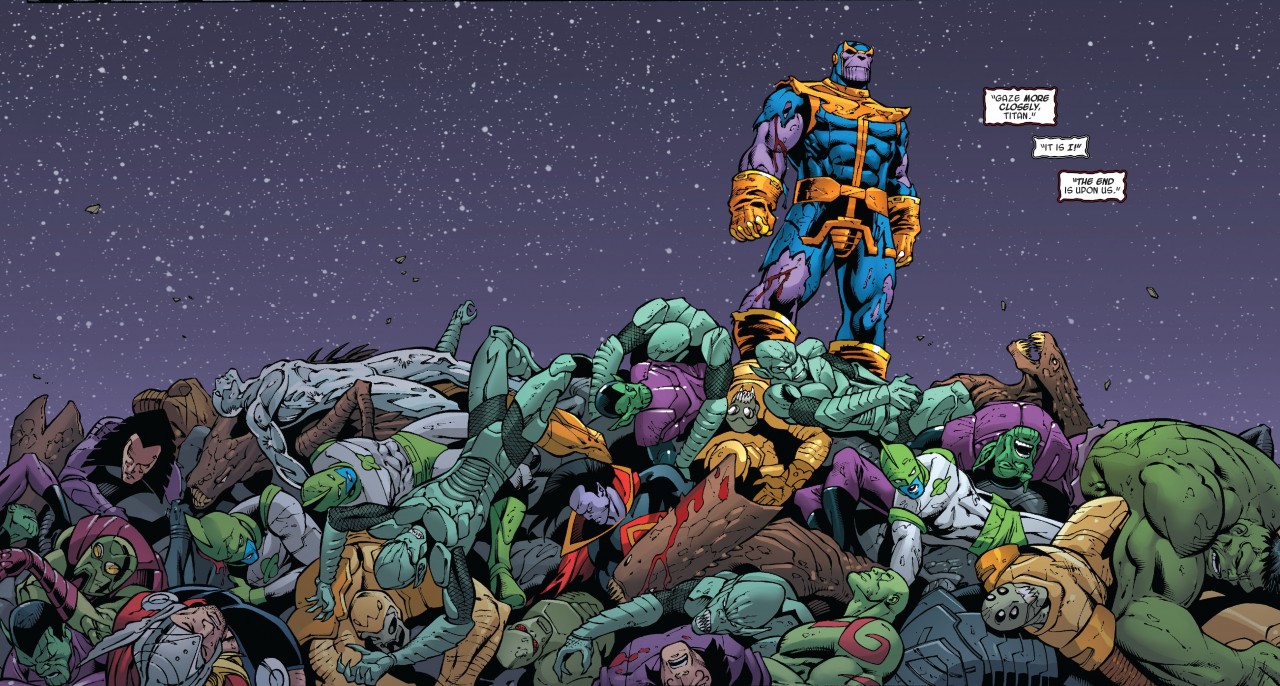 However, with one look at the massive cast roster for Avengers: Infinity War–courtesy of Marvel's casting call for extras–it makes sense:
Starring in "Avengers: Infinity War" is BAFTA Award nominee Chris Hemsworth as Thor, Academy Award nominee Josh Brolin as Thanos, Saturn Award Winner Chris Pratt as Star Lord / Peter Quill, Teen Choice Awards nominee Sebastian Stan as Bucky, four-time Golden Globe Award nominee Scarlett Johansson as Natasha Romanoff / Black Widow, Academy Award nominee Benedict Cumberbatch as Dr. Stephen Strange, Academy Award winner Brie Larson as Carol Danvers / Captain Marvel, ALMA Award winner Zoe Saldana as Gamora, Empire Award winner Karen Gillan as Nebula, two-time Academy Award nominee Jeremy Renner as Clint Barton / Hawkeye, two-time Saturn Award nominee Chris Evans as Steve Rogers / Captain America, BAFTA Awards nominee Elizabeth Olsen as Wanda Maximoff / Scarlet, four-time Academy Award nominee Bradley Cooper as Rocket Raccoon, Screen Actors Guild Awards nominee Vin Diesel as Groot, Academy Award nominee Samuel L. Jackson as Nick Fury, Screen Actors Guild Awards nominee Paul Rudd as Scott Lang / Ant-Man, British Independent Film Awards nominee Benedict Wong as Wong, Action on Film Award winner Dave Bautista as Drax, BAFTA Film Award nominee Paul Bettany as Vision, Santa Barbara International Film Festival Virtuoso Award winner Chadwick Boseman as T'Challa / Black Panther, three-time Academy Award nominee Mark Ruffalo as Bruce Banner / The Hulk, and two-time Academy Award nominee Robert Downey Jr. as Tony Stark / Iron Man.
Check out that list! I had to read over it twice to take it in. It's completely star studded and full of some of our beloved heroes and villains. Captain Marvel looks like she'll be making one of her first appearances. And yes, Spider-Man: Homecoming's Tom Holland and Thor's Tom Hiddleston are missing. How can there be mischief without Loki? Or security without our friendly neighborhood Spider-Man? Let's just hope they're being withheld for the element of surprise.
For now, we can feel at ease knowing the ball is rolling.
In the meantime, what do you think of the roster? What do you anticipate is in store?