La, la, la, la, la…bet you didn't think we'd be right here again, older millennials–celebrating the twentieth anniversary of another '90s staple. Welp, we are. And you know what? I'm still down to celebrate! Our adolescence was fostered during a great time. MTV played actual music, and not just one type, everything. With the assistance of TRL–and the afterschool guidance of Carson Daly–we could bounce from 'Nsync to Korn, then Mariah Carey and Jay-Z. When music retired for the evening, our sitcoms and dramas delivered just as much, the most memorable being Daria.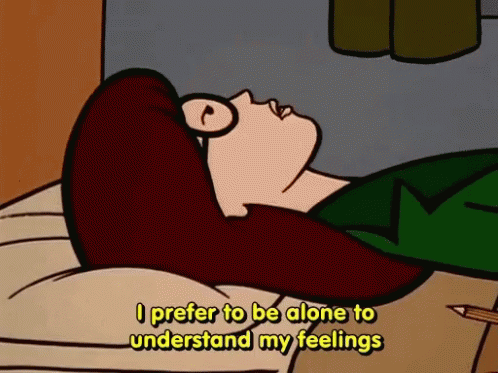 Daria was a long time coming, but when she arrived, thank the world for her. She was anti status quo and comfortable in her own head. There was nothing to prove to anyone, only herself, and unlike so many of us during that prime age, she continued to portray her truest self–monotone voice, dry humor and all. We loved her for it and we loved the creators even more for creating a fictional world so rich and dysfunctional albeit still compatible in the oddest way; because that was real life. Living as an outcast with the cheerleading dream babe as your sister. Crushing on your kick ass artsy friend's rock star brother or watching your parents struggle with maintaining their chill. We knew the people of Lawndale, in all forms–even that one teacher with the bulging eye, Mr. DeMartino. That dude was cray.
For these reasons, Daria's relevance still pumps rhythm into current generations. The relatability never dies. "A lot of the issues and feelings you have in high school are timeless," the show's co-creator, Susie Lewis, said to Entertainment Weekly. Hmm…perhaps that's why she's keen on the idea of bringing the animated series back? Whatever the reason, Daria is sure to have a crowd of millions rooting for a revival. And while a full fledged re-boot may be in the early stages of dreaming and talks, the show's creators have granted us a small taste of where Lawndale's finest live in 2017.
Check the video below to catch up with the crew. Are their current lives everything you thought they'd be?