The wonderful and phenomenal Ms. Maya Angelou once said, "We all should know that diversity makes for a rich tapestry, and we must understand that all the threads of the tapestry are equal in value no matter what their color." She didn't skip a beat with this thought, not one. We all need one another to bring various gifts to the table. This Earth doesn't circle for one type of being alone. However, despite this obvious fact, many do not see things this way, which is exactly why people of color see themselves less in massive platforms. In publishing, gatekeepers are no secret. It is very difficult to make it as a writer, let alone a writer of color writing characters of color. Some publishing professionals don't believe the novels will sell. Others are only expecting stories which match their generalized idea of what being black is. And so, way too often, we go without recognizing ourselves in the pages of books.
Fortunately, with the movement of #ownvoices and #diversebooks, the landscape of publishing is shifting, and for the better. The inclusion of marginalized voices has been received as a goal by many publishing professionals and it seems the 'this won't sell' stigma associated with brown skin is dissolving. This accomplishment would not be what it is without the many prolific black authors of the past. And to honor the paths they've paved, we're placing a spotlight on the outstanding works of today's beautiful minds.
Get your pen and pad ready. You will definitely need these novels in your bookcase!
Swing Time by Zadie Smith
Synopsis:
Two brown girls dream of being dancers–but only one, Tracey, has talent. The other has ideas: about rhythm and time, about black bodies and black music, about what constitutes a tribe, or makes a person truly free. It's a close but complicated childhood friendship that ends abruptly in their early twenties, never to be revisited, but never quite forgotten, either.

Dazzlingly energetic and deeply human, Swing Time is a story about friendship and music and stubborn roots, about how we are shaped by these things and how we can survive them. Moving from northwest London to West Africa, it is an exuberant dance to the music of time.
Zadie on the meaning behind her book's title:
"It just seemed to me," Zadie says, "that what was done to black people, historically, was to take them out of the time of their life. That's what fundamentally happened. We had a life in one place and it would have continued and who knows what would have happened — nobody knows. But it would've gone a certain way, and we were removed from that timeline, placed somewhere entirely different, and radically disrupted. And the consequences of that are pretty much unending. Every people have their trauma. It's not a competition of traumas. But they're different in nature. And this one is about having been removed from time." (NYTimes)
The Underground Railroad by Colson Whitehead
Synopsis:
Cora is a slave on a cotton plantation in Georgia. Life is hellish for all the slaves but especially bad for Cora; an outcast even among her fellow Africans, she is coming into womanhood – where even greater pain awaits. When Caesar, a recent arrival from Virginia, tells her about the Underground Railroad, they decide to take a terrifying risk and escape. Matters do not go as planned and, though they manage to find a station and head north, they are being hunted.

In Whitehead's ingenious conception, the Underground Railroad is no mere metaphor – engineers and conductors operate a secret network of tracks and tunnels beneath the Southern soil. Cora and Caesar's first stop is South Carolina, in a city that initially seems like a haven – but the city's placid surface masks an insidious scheme designed for its black denizens. Even worse: Ridgeway, the relentless slave catcher, is close on their heels. Forced to flee again, Cora embarks on a harrowing flight, state by state, seeking true freedom.

As Whitehead brilliantly re-creates the unique terrors for black people in the pre-Civil War era, his narrative seamlessly weaves the saga of America from the brutal importation of Africans to the unfulfilled promises of the present day. The Underground Railroad is at once a kinetic adventure tale of one woman's ferocious will to escape the horrors of bondage and a shattering, powerful meditation on the history we all share.
Colson on the psychological experience of writing the book:
"The hardest part was when I started writing," he told Atlanta Magazine. The voice of the narrator came very quickly without too much trouble, but staring down the facts of how slaves are treated, the social dynamics, the near impossibility to any kind of salvation was terrifying. You have to compartmentalize and have a certain distance to put the material on the page. I had a good formula for being engaged with the material but separating myself. About 100 pages into the book, I finally decided I could watch 12 Years a Slave, but seeing actors go through the stuff I was describing was too much. I had to stop watching."
Everything, Everything by Nicola Yoon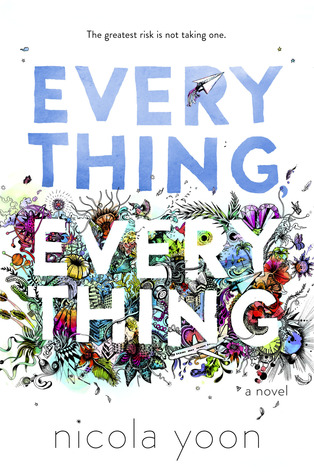 Synopsis:
My disease is as rare as it is famous. Basically, I'm allergic to the world. I don't leave my house, have not left my house in seventeen years. The only people I ever see are my mom and my nurse, Carla.

But then one day, a moving truck arrives next door. I look out my window, and I see him. He's tall, lean and wearing all black—black T-shirt, black jeans, black sneakers, and a black knit cap that covers his hair completely. He catches me looking and stares at me. I stare right back. His name is Olly.

Maybe we can't predict the future, but we can predict some things. For example, I am certainly going to fall in love with Olly. It's almost certainly going to be a disaster.
Nicola on why diversity is so important:
"I think it is really important that people of color have a positive representation in media," Nicola told Teen Vogue. "It's crucial that everyone gets to see himself or herself as the hero of a story. How wonderful would it be if a book about, say, a young black girl magician — the 'chosen one' — became a huge bestseller? Imagine buying that action figure in Toys R Us. Imagine how it would make little black girls feel? There are so few representations of them as the heroine. It would also make non-black girls know that little black girls can be heroines too."
Everything, Everything is accomplishing just that, as it's about to be everywhere you can imagine, more specifically, on the silver screen. The film adaptation stars Amandla Stenberg, Nick Robinson and Anika Noni Rose. You can expect it to hit theaters on May 19th, 2017.

The Hate U Give by Angie Thomas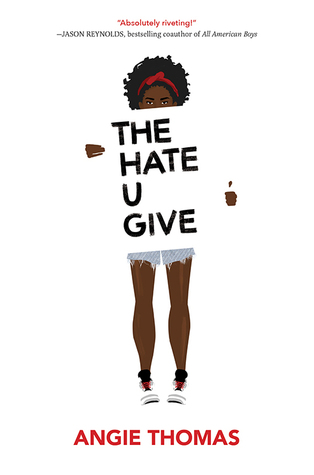 Synopsis:
Inspired by the Black Lives Matter movement, Angie Thomas's searing debut about an ordinary girl in extraordinary circumstances addresses issues of racism and police violence with intelligence, heart, and unflinching honesty. Soon to be a major motion picture from Fox 2000/Temple Hill Productions.

Sixteen-year-old Starr Carter moves between two worlds: the poor neighborhood where she lives and the fancy suburban prep school she attends. The uneasy balance between these worlds is shattered when Starr witnesses the fatal shooting of her childhood best friend Khalil at the hands of a police officer. Khalil was unarmed.

Soon afterward, his death is a national headline. Some are calling him a thug, maybe even a drug dealer and a gangbanger. Protesters are taking to the streets in Khalil's name. Some cops and the local drug lord try to intimidate Starr and her family. What everyone wants to know is: what really went down that night? And the only person alive who can answer that is Starr.

But what Starr does—or does not—say could upend her community. It could also endanger her life.
Angie on why she felt compelled to tell this story:
"I first wrote it as a short story during my senior year of college, back in 2010/2011 after the shooting of Oscar Grant in Oakland, California. Like my main character, Starr, I was living in two different worlds—my neighborhood that most people called "the hood" and my upper class, mostly-white college. By being in these two different worlds, I heard two very different takes on the case. At my school, he was seen as a thug who deserved what he got, but in my community he was one our own. My anger, fear, and frustration led me to write the story. I put it aside after graduation, but as more of these cases continued to happen, I found myself angry, afraid, and frustrated again. So I did the only thing I knew how to do – I wrote." (Twentybyjenny)
Angie Thomas is having a tremendous debut within the publishing industry–an entrance I can only describe as a superhero landing. During an agency's Q & A session on Twitter, she asked if her story's topic would be appropriate for submission. The agent was so interested, he responded 'yes' then requested Angie's manuscript, which led to their inevitable partnership. From there, The Hate U Give made headlines when 13 publishing houses auctioned for it. It seemed like things couldn't get any better for Angie, our champion, but they did. Just as soon as she acquired a publishing deal, the film industry came knocking. Fox 2000 picked up the project and pegged Amandla Stenberg to portray Starr.
The Hate U Give hits bookshelves on February 28th.
The Perfect Find by Tia Williams
Synopsis:
Will a forty-year-old woman with everything on the line – her high-stakes career, ticking biological clock, bank account – risk it all for a lusty secret romance with the one person who could destroy her comeback?

Jenna Jones, former It-girl fashion editor, is broke and desperate for a second chance. When she's dumped by her longtime fiancé and fired from Darling magazine, she begs for a job at StyleZine.com from her old arch nemesis, Darcy Vale. But Jenna soon realizes she's in over her head. She's working with digital-savvy millennials half her age, has never even "Twittered," and pretends to still be a Fashion Somebody while living a style lie (she sold her designer wardrobe to afford her sketched-out studio, and now quietly wears Walmart's finest). Worse? The twenty-two-year-old videographer assigned to shoot her web series is driving her crazy. Wildly sexy with a smile Jenna feels in her thighs, Eric Combs is way off-limits – but almost too delicious to resist.

Written by the bestselling author of The Accidental Diva, The Perfect Find is a scandalously sexy, laugh-out-loud saga of star-crossed love and starting over.
Tia Williams on the evolution of the Black Glamour Lit genre and why its popularity has waned:
All I can think of is that the publishing industry has changed so much – it's gotten very conservative. Stakes are higher because fewer people are buying books, so editors aren't taking chances these days. If they can't fit it into an easily marketable, sellable box, it's a tough sell. I had a handful of editors tell me that they wished I'd played up Jenna's "struggles" being a black woman in the white fashion industry – the subtext being that, the only way audiences can process a black woman in fiction is through the stereotypical context of struggle and strife. I even had a very prominent editor (who loved my book) reject it, on the grounds that "black women didn't read contemporary fiction anymore." It was a shock. Not only do I know that's not true – but statistics show that the most likely person to buy a book, any kind of book, is a college-educated black woman. The good news is that the rise of self-publishing has generated a lot of great new black voices in fiction. Black authors will find a way to be heard, no matter what! (Madame Noire)
The Mothers by Brit Bennett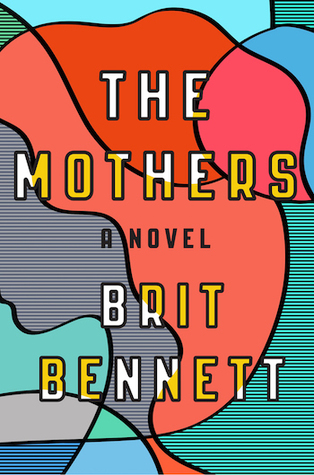 Synopsis:
A dazzling debut novel from an exciting new voice, The Mothers is a surprising story about young love, a big secret in a small community—and the things that ultimately haunt us most. Set within a contemporary black community in Southern California, Brit Bennett's mesmerizing first novel is an emotionally perceptive story about community, love, and ambition. It begins with a secret.

"All good secrets have a taste before you tell them, and if we'd taken a moment to swish this one around our mouths, we might have noticed the sourness of an unripe secret, plucked too soon, stolen and passed around before its season."

It is the last season of high school life for Nadia Turner, a rebellious, grief-stricken, seventeen-year-old beauty. Mourning her own mother's recent suicide, she takes up with the local pastor's son. Luke Sheppard is twenty-one, a former football star whose injury has reduced him to waiting tables at a diner. They are young; it's not serious. But the pregnancy that results from this teen romance—and the subsequent cover-up—will have an impact that goes far beyond their youth. As Nadia hides her secret from everyone, including Aubrey, her God-fearing best friend, the years move quickly. Soon, Nadia, Luke, and Aubrey are full-fledged adults and still living in debt to the choices they made that one seaside summer, caught in a love triangle they must carefully maneuver, and dogged by the constant, nagging question: What if they had chosen differently? The possibilities of the road not taken are a relentless haunt.

In entrancing, lyrical prose, The Mothers asks whether a "what if" can be more powerful than an experience itself. If, as time passes, we must always live in servitude to the decisions of our younger selves, to the communities that have parented us, and to the decisions we make that shape our lives forever.
Britt on breaking the stereotype of the black experience:
"I've had people be shocked that the book is not set in the South or some Northern urban city, but it's like, black people exist everywhere," Ms. Bennett said. "There's a way in which we have these familiar expectations from black narratives, of where they're set and what they'll be about, and it wasn't something that I felt I had to push back against or whatever, but I wanted to represent the place that I was from and the people I knew." (NYTimes)
Tiny Pretty Things by Sona Charaipotra and Dhonielle Clayton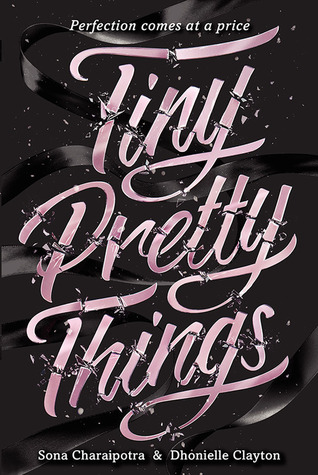 Synopsis:
Gigi, Bette, and June, three top students at an exclusive Manhattan ballet school, have seen their fair share of drama. Free-spirited new girl Gigi just wants to dance—but the very act might kill her. Privileged New Yorker Bette's desire to escape the shadow of her ballet star sister brings out a dangerous edge in her. And perfectionist June needs to land a lead role this year or her controlling mother will put an end to her dancing dreams forever. When every dancer is both friend and foe, the girls will sacrifice, manipulate, and backstab to be the best of the best.
Dhonielle on why diversity is so important:
"It's important for readers to seek stories and characters that open up new experiences and perspectives because reading the same iterations of the world can keep it small and expected," Dhonielle said to Teen Vogue.
Copper Sun by Sharon Draper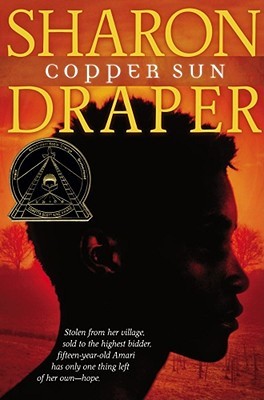 Synopsis:
Stolen from her village, sold to the highest bidder,
fifteen-year-old Amari has only one thing left of her own: hope.

Amari's life was once perfect. Engaged to the handsomest man in her tribe, adored by her family, and living in a beautiful village, she could not have imagined everything could be taken away from her in an instant. But when slave traders invade her village and brutally murder her entire family, Amari finds herself dragged away to a slave ship headed to the Carolinas, where she is bought by a plantation owner and given to his son as a birthday present.

Survival seems all that Amari can hope for. But then an act of unimaginable cruelty provides her with an opportunity to escape, and with an indentured servant named Polly she flees to Fort Mose, Florida, in search of sanctuary at the Spanish colony. Can the elusive dream of freedom sustain Amari and Polly on their arduous journey, fraught with hardship and danger?
Sharon on why diversity is so important:
"I love books with black characters because I can often identify with the glory or the drama or the social history of the story," Sharon explained. "It wasn't really until my senior year of college that I discovered and studied authors of color. Children today need to see themselves in the books they read."
Promise of Shadows by Justina Ireland
Synopsis:
Zephyr Mourning has never been very good at being a Harpy. She'd rather watch reality TV than learn forty-seven ways to kill a man, and she pretty much sucks at wielding magic. Zephyr was ready for a future pretending to be a normal human instead of a half-god assassin. But all that changes when her sister is murdered—and she uses a forbidden dark power to save herself from the same fate.

Zephyr is on the run from a punishment worse than death when an unexpected reunion with a childhood friend (a surprisingly HOT friend) changes everything. Because it seems like Zephyr might just be the Nyx, a dark goddess made flesh that is prophesied to change the power balance. For hundreds of years the half-gods have lived in fear, and Zephyr is supposed to change that.

But how is she supposed to save everyone when she can't even save herself?
Justina on why diversity is important:
"It is so, so, so important for black girls to see themselves as more than a maid or a hooker or a sexy rival or a supportive best friend," Justina pointed out. "Books that are written by black women and feature black girls as main characters demonstrate that black women are capable, that we can be heroes. The more stories there are that feature black girls taking center stage, the more likely girls are to grow up knowing they can do more, regardless of what a few in society may believe."
Binti by Nnedi Okorafor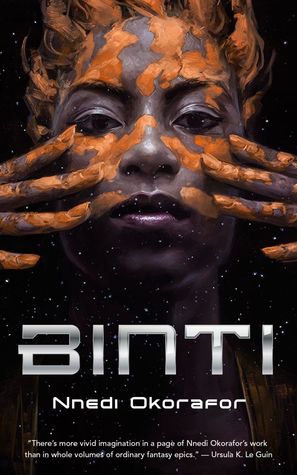 Synopsis:
Her name is Binti, and she is the first of the Himba people ever to be offered a place at Oomza University, the finest institution of higher learning in the galaxy. But to accept the offer will mean giving up her place in her family to travel between the stars among strangers who do not share her ways or respect her customs.

Knowledge comes at a cost, one that Binti is willing to pay, but her journey will not be easy. The world she seeks to enter has long warred with the Meduse, an alien race that has become the stuff of nightmares. Oomza University has wronged the Meduse, and Binti's stellar travel will bring her within their deadly reach.

If Binti hopes to survive the legacy of a war not of her making, she will need both the gifts of her people and the wisdom enshrined within the University, itself – but first she has to make it there, alive.
Nnendi on the pushback multicultural books have received in the publishing industry:
When people see something that is new to them, you know, new or different or that's so new that they don't quite understand it and so therefore can't analyze it from an easy point of view, the result is often fear. And fear often manifests itself as anger and rage and hatred, and I think that's where a lot of this comes from.

I think that inevitably science fiction and fantasy was going to become more diverse, and I think that certain people kind of react negatively to that because they've been used to being in a certain position for so long. And they feel that they're being moved from the center and becoming less significant when really that is not what's happening at all. Things are just becoming bigger and more exciting, and they're included as well. So I think that it's fear of the unknown. I think these are the last throes of that shift. It's – these are growing pains. (NPR)
Here Comes The Sun by Nicole Dennis-Benn
Synopsis:
Capturing the distinct rhythms of Jamaican life and dialect, Nicole Dennis-Benn pens a tender hymn to a world hidden among pristine beaches and the wide expanse of turquoise seas. At an opulent resort in Montego Bay, Margot hustles to send her younger sister, Thandi, to school. Taught as a girl to trade her sexuality for survival, Margot is ruthlessly determined to shield Thandi from the same fate. When plans for a new hotel threaten their village, Margot sees not only an opportunity for her own financial independence but also perhaps a chance to admit a shocking secret: her forbidden love for another woman. As they face the impending destruction of their community, each woman fighting to balance the burdens she shoulders with the freedom she craves must confront long-hidden scars. From a much-heralded new writer, Here Comes the Sun offers a dramatic glimpse into a vibrant, passionate world most outsiders see simply as paradise.
Nicole on whether or not her excavation of the pain black women experience is intentional:
"Yes, it's intentional. I'll refer to James Baldwin who says the role of an artist is to illuminate the darkness—as difficult as it may be—in order to create a better world. The healing comes with the dialogue the work incites—the changed attitudes toward a certain group when they are humanized on the page; the efforts to do something about certain issues. That's the power in writing about the difficult things. Our silences won't protect us, nor will it change the world…" (Mosaic Magazine)
Dear Martin by Nic Stone
Synopsis:
Nic Stone joins industry giants Jason Reynolds and Walter Dean Myers as she boldly tackles American race relations in this stunning debut.

Justyce McAllister is top of his class, captain of the debate team, and set for the Ivy League next year—but none of that matters to the police officer who just put him in handcuffs. He is eventually released without charges (or an apology), but the incident has Justyce spooked. Despite leaving his rough neighborhood, he can't seem to escape the scorn of his former peers or the attitude of his prep school classmates. The only exception: Sarah Jane, Justyce's gorgeous—and white—debate partner he wishes he didn't have a thing for.

Struggling to cope with it all, Justyce starts a journal to Dr. Martin Luther King Jr. But do Dr. King's teachings hold up in the modern world? Justyce isn't so sure.

Then comes the day Justyce goes driving with his best friend, Manny, windows rolled down, music turned up. Way up. Much to the fury of the white off-duty cop beside them. Words fly. Shots are fired. And Justyce and Manny get caught in the crosshairs. In that media fallout, it's Justyce who is under attack. The truth of what happened that night—some would kill to know. Justyce is dying to forget.
Dear Martin won't be released till October 17th, 2017, but keep it on your must have list.
In the meantime, get to know the fabulous Ms. Nic Stone more in this interview video with author, Adam Silvera, below.
This Side of Home by Renee Watson
Synopsis:
Identical twins Nikki and Maya have been on the same page for everything—friends, school, boys and starting off their adult lives at a historically African-American college. But as their neighborhood goes from rough-and-tumble to up-and-coming, suddenly filled with pretty coffee shops and boutiques, Nikki is thrilled while Maya feels like their home is slipping away. Suddenly, the sisters who had always shared everything must confront their dissenting feelings on the importance of their ethnic and cultural identities and, in the process, learn to separate themselves from the long shadow of their identity as twins.

In her inspired YA debut, Renée Watson explores the experience of young African-American women navigating the traditions and expectations of their culture.
Renee on why diversity is important:
"Black girls are often misunderstood, underrepresented, or in a lot of cases invisible," Renee told Teen Vogue. "Literature that tells stories from the perspective of young black girls gives an opportunity for our stories to be heard, for us to be seen in ways that hopefully create fuller, more nuanced pictures than the stereotypes we're so often boxed in."
*All synopses courtesy of Good Reads.